SCRUMPTIOUS SCRAPS AFGHAN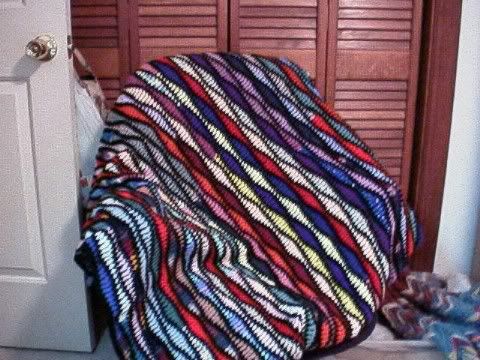 Scrap yarn. Piles and piles of scrap yarn. I can't throw it away and I'm convinced it multiplies when left alone in dark places. Every once in awhile I drag it out, put it together with the "
russian join
" and try to create something useful and beautiful. I've never been disappointed in the way a scrap project has looked, but this one's got to be my favorite.
This is my own creation, made with a wave stitch outlined in black single crochet. Click the picture to get to the pattern.