MY YEAR IN CROCHET 2006
This is where I show off my finished projects for the year. Some of these are my own designs and some I have made following someone else's pattern. I've linked to the patterns where possible.
Sunday, March 19, 2006
CHECKERBOARD NECK PILLOW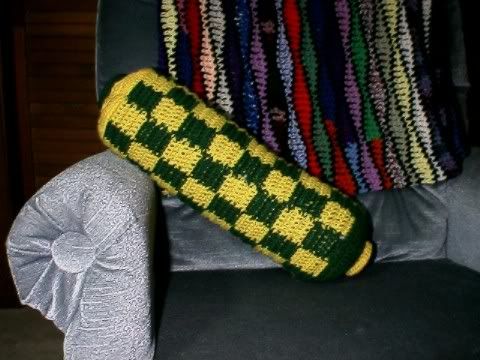 The checkerboard is easy to make, it's 5 sc green and 5 sc yellow for 5 rounds. At the end of 5 rounds make sure to work green over yellow and yellow over green. As easy as this was, I kept getting confused on my color changes. The entire pillow is made in single crochet, so it's not a speedy project, but the color changes kept me interested. One end is solid green with a yellow crochet button and the other end is solid yellow with a green button. I used a 2" bone ring to make the buttons.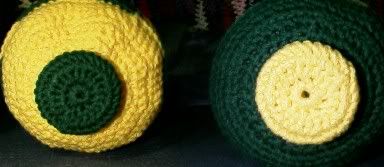 Saturday, March 04, 2006
POM POM NECK PILLOW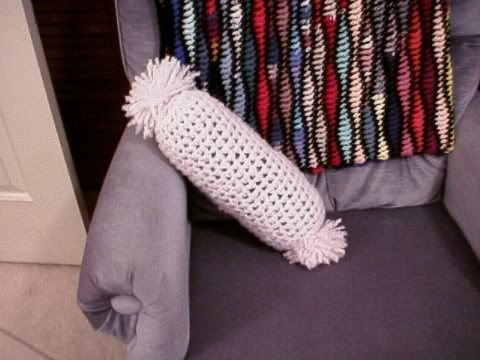 I should have named this twice done neck pillow. It's made with some very dark homespun yarn and stuffed with an aqua color yarn. Bad idea, the aqua color yarn shows through the dark homespun and tries to worm it's way out. My solution...make another pillow cover and stuff everything in it and add pom poms on the end and give it to Gracie. She loves it. This is my design, but no pattern yet.